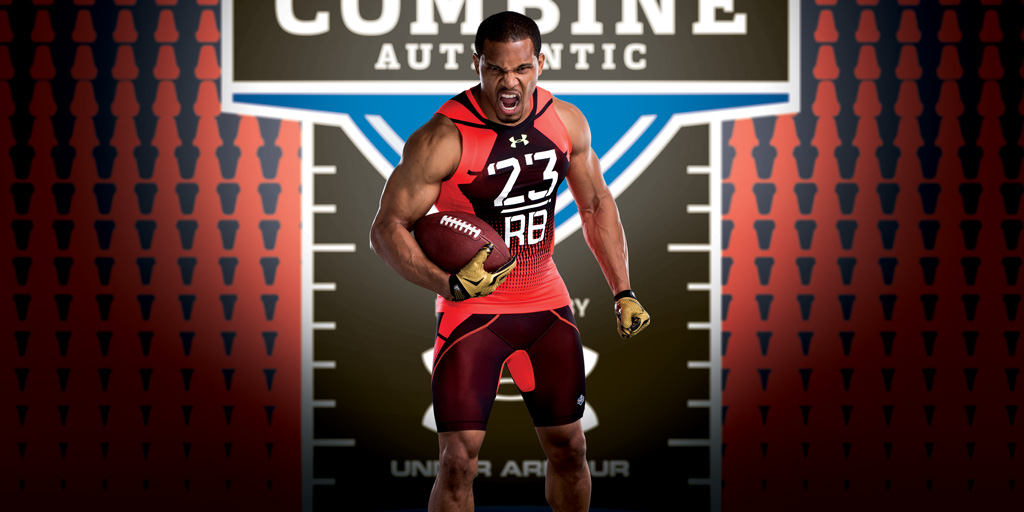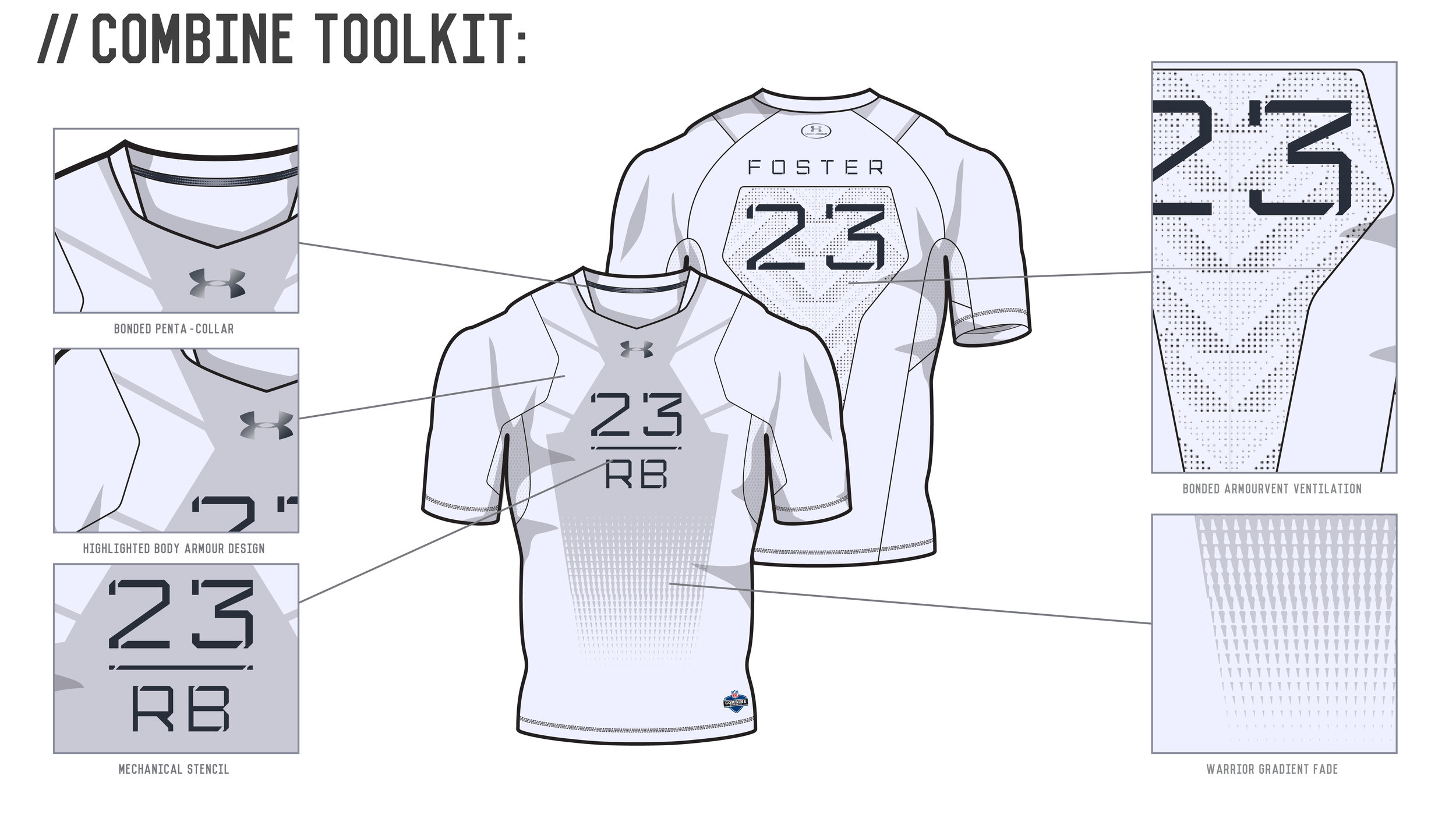 Day One. Eclipse. Offensive Linemen, Tight Ends, and Kickers. Monochromatic Blue inspired by the Solar Eclipse.
Day Two. Solar Flare. Quarterbacks, Wide Receivers, Running Backs. Bright Orange and Hi-Vis Yellow designed to evoke the bright future these stars hope to achieve in The League
Day Three. Orion the Hunter. Defensive Linemen & Linebackers. The shades of green to camouflage these offensive hunters.
Day Four. Asteroid. Defensive Backs. Inspired by the depth and darkness of space.